Washington D.C., U.S.A. –
WEBWIRE
– Tuesday, January 14, 2020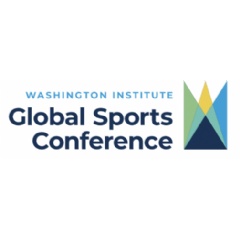 The Washington Institute for Business, Government & Society, a global nonprofit organization created to bridge critical gaps by facilitating collaboration between public and private sector leaders, has proudly announced the launch of its inaugural Global Sports Conference ('WIGSC' – http://GlobalSportsConference.com).
The Conference will be held on June 18th and 19th, 2020 at the Gaylord National Resort and Convention Center in National Harbor, Maryland, on the periphery of the nation's capital. It will draw together sport industry experts from across the myriad of its sectors. Participants will include leading athletes, sports team owners, corporate sponsors, and talented thought leaders. Each stakeholder will share intelligence and opinion on reformative actions necessary in an 'industry' facing constant challenges in the realm of integrity. The conference will foster critical dialogue and ultimately highlight the role of sports in accelerating positive social change and inspiring a better world future.
Full release available here.
For interview requests or other information about the Global Sports Conference, please contact Hakan Ozsancak, EVP, Finance and Communications, via email at hozsancak@washinst.org or telephone at 917-545-1385.